British people are quite talented in several ways. They outshine in different fields like business, politics, acting, singing, art and music, education, literature, etc. Their outstanding contributions in all such fields make them all time popular. They are popular not just in Europe and UK, but all over the world. By simply mentioning their names, you can quickly relate them with their profession. Now let's go through the details of the most popular British People of All Time:
List Of Top 10 Most Popular British People of All Time
1. William Shakespeare:
William Shakespeare is popular for not just conquering the English land but throughout the world. Being so popular and influential, his name is still remembered and will be remember for several decades. He is the greatest writer of all time. Moreover, he is extensively renowned for his works including the famous tragic romance story of Romeo and Juliet, Hamlet, and sonnets. He was born in 1564 and died in 1616.
2. Sir Isaac Newton: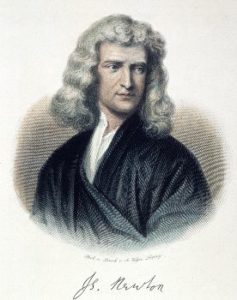 In the field of science, the name of Sir Isaac Newton is always cherished. Basically, he was an English mathematician, physicist, and astronomer. He became famous with his publication i.e. the Mathematics Principles of Natural Philosophy that highlights the laws of motion and universal gravitation that is extensively used in the fields of science and academics. In addition to physics and mathematics, Netwon also became popular for his contribution in the fields of optics and religion. He was born in 1642 and died in 1727.
3. Edward Jenner: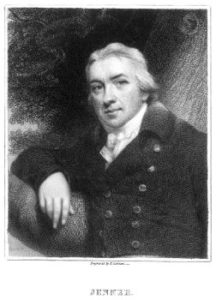 Edward Jenner was a renowned English scientist, prominently famous for his invention of a smallpox vaccine. By his contemporaries, he was named as the "Father of Immunology". Moreover, he became even more popular through his studies in the feasibility of cowpox to oppose smallpox virus. This corresponding discovery was spread over Europe and all over the world. Edward Jenner was born in 1749 and died in 1823.
4. Princess Diana – Princess of Wales: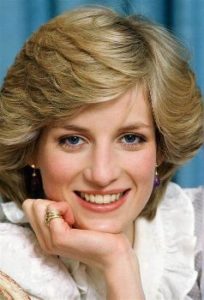 Another famous British person on this list is Princess Diana who is also popularly known as Princess of Wales. She is also recognized as one of the greatest adored members of the British royal family. She loved working with kids, sought after to clear landmines in the African countries which were occupied by the British. Furthermore, she also became popular for working as an advocate for good mental health. She was born in 1961 and died in 1997.
5. Stephen Hawking: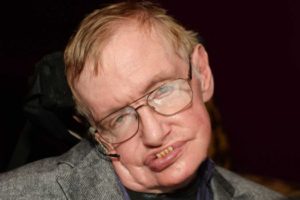 What makes Stephen Hawking so much popular is he was honored by the BBC as one of the greatest British ever. Although facing paralysis, he didn't let his physical disabilities prevent him for pursuing his life goals. He became famous as one of the most popular theoretical physicists ever.
In the science field, Stephen Hawkins left a mark through his incredible research carried out on dark matter. Also, he was featured in TV shows. Some of his popular TV shows were the theory of everything and the big bang theory. Stephen Hawking was born in 1942 and died in 2018.
6. Arthur Wellesley, 1st Duke of Wellington: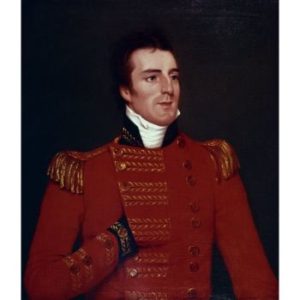 Arthur Wellesley became popular as an Anglo-Irish soldier. His popularity increased because he brought stability and peace all over the Europe. One of the key highlights of his military career was when Wellesley worked as a general when the Napoleonic wars were going on.
It was 1813 when he controlled the allied forces against the French Empire. In the battle of Waterloo held in 1815, he defeated Napoleon. After that, he was granted dukedom. Moreover, after completing his military career, he worked as a Prime Minister of UK. He was born in 1769 and passed away in 1852.
7. David Beckham: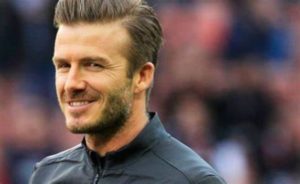 A popular footballer ad entrepreneur, David Beckham is one of the most recognized British persons in the world. He became a successful football player and he also played for English teams and L.A Galaxy as well in the US.
Throughout his career that spanned for two decades, he won 19 major trophies. In this duration, he was s a professional football player. He retired from football in 2013, and after that he became an entrepreneur that focused on sports, fashion, and philanthropy. He was born in 1975.
8. Alexander Graham Bell: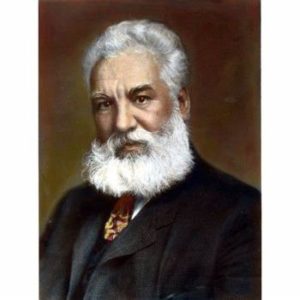 Alexander Graham Bell is certainly one of the most popular inventors of the world. He was a Scottish scientist and engineer who gained immense popularity for developing the first working telephone. His discovery highlighted how sound vibrations can travel telegraphically. Furthermore, his discovery of telephone encouraged the concept of smartphones. Alexander Graham Bell was born in 1847 and died in 1922.
9. James Watt: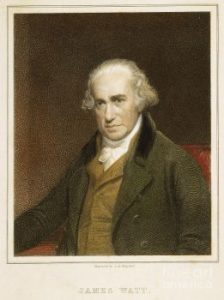 James Watt became popular as a Scottish inventor and his contribution for invention of Watt steam engine. This invention of steam engine by him was incredible to begin the Industrial Revolution. This revolution made the way for huge machinery and mechanical equipment utilized in manufacturing industries. James Watt was born in 1736 and died in 1819.
10. David Attenborough: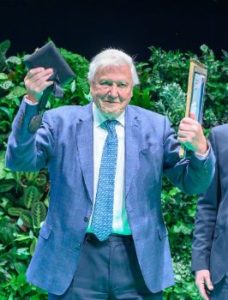 A popular Historian and Television Personality, David Attenborough has made his name for his voice in nature documentaries being produced by the BBC. He and his team produced the nine natural history documentary series. Over 500 million people from all over the world watched the series. He was born in 1926.